A blue color latte that creates an exciting cafe time
A blue color latte was born in the latte series that a long-established traditional teahouse seriously made. This product is made with unique own fine powder processing technology. So just pour hot water into the latte powder to create creamy foam and create a vivid two-layer latte. There are 7 types of lineup, including matcha latte and hojicha latte. Each has a different color and a completely different taste.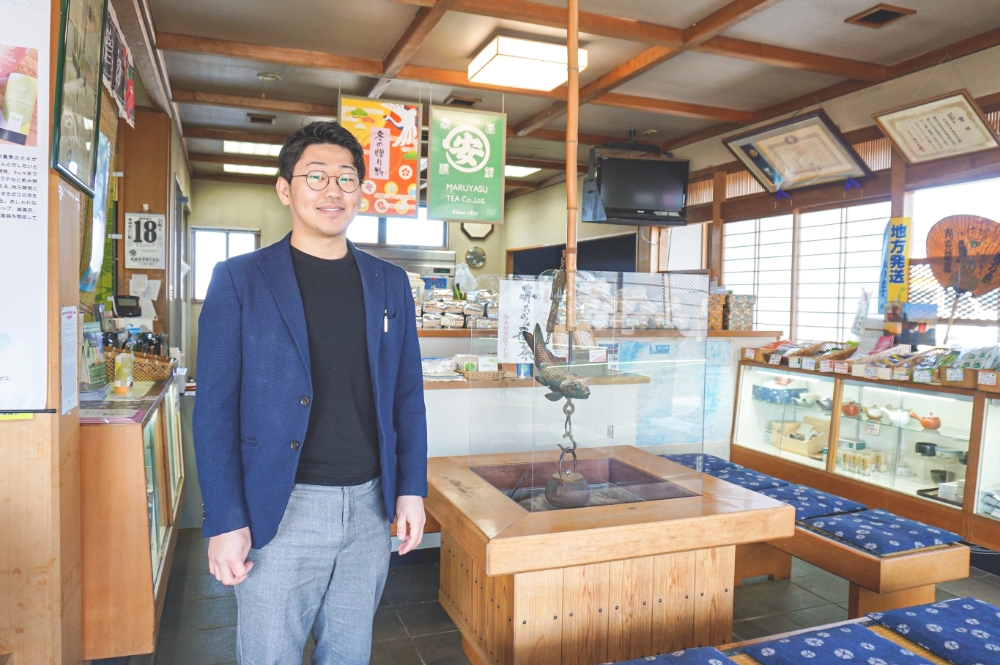 "The blue color latte with beautiful blue color gradation has a fruity taste based on apricot and rum. "People can't imagine the taste of blue drinks. But once people put it in month with interest, they are surprised at how delicious they are," says Mr. Maeno of Maruyasu Tea Co., Ltd. Mr. Maeno is also a licensed Japanese tea instructor and developed this latte series with the aim of expanding the appeal of Omi tea. "I learned that there is a natural blue color pigment. So I increased the variations so that it can be enjoyed more casually." He tried more than 30 kinds of tastings and searched for a taste that matches the image of blue color to develop blue color latte. Currently, blue color latte is available at cafes "Masyumasyu" in Koka City and "The BIWAKO Terrace".