Awaumi series ・ The beauty of Lake Biwa in the glass …
With desire to make glass products that are unique to Lake Biwa in Nagahama, the awaumi series was born from that desire. It is made by a technique called blown glass. The beauty of the water standing on the bottom of the lake water and the gently undulating surface of the lake are expressed by clear blue color gradation and small bubbles. A beer glass, gui-no-mi(shot glass), and small bowls, etc are available in Awaumi Series. Very light and gentle shape that fits comfortably in your hand.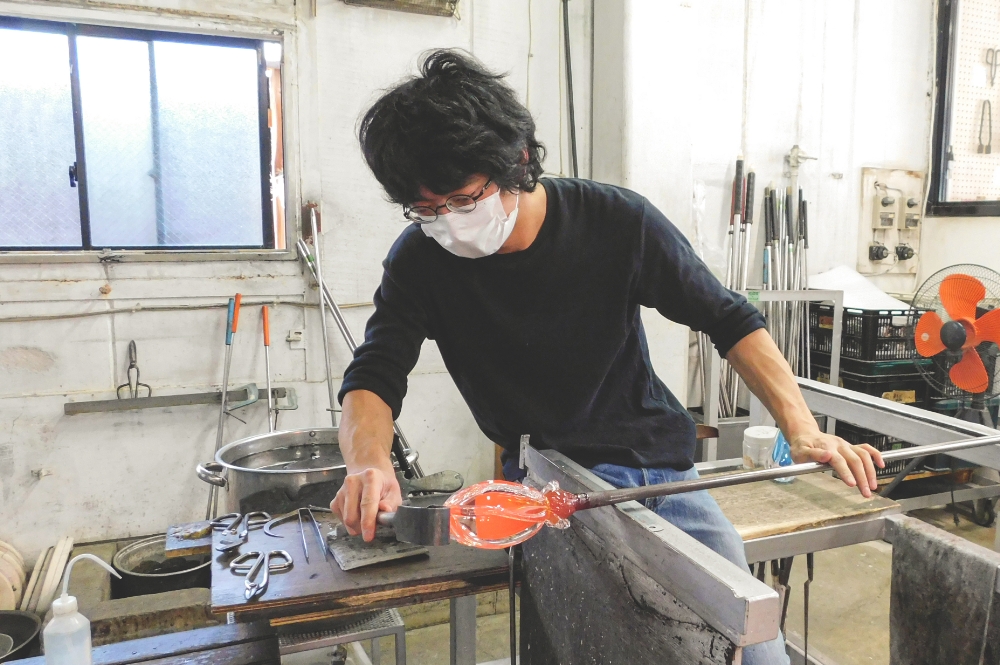 Since blown glass is made from high-temperature molten glass, it cannot be touched directly by hand in process. So it is formed by each craftsman's adjustment of blowing. The appeal of blown glass is that it does not have the same shape in the world. It is said that it was difficult to bring out the transparency without the blue color of the bottom of the glass becoming too dark. "Glass is a hard and cold material, but I want you to feel the soft warmth of Lake Biwa through this glass," says Izumi Sato, director of the Public Relations Office at Kurokabe.
Awaumi series is a fashionable and beautiful item on your table to make you to enjoy your daily life. It is available not only locally but also at the online shop.