A stylish cafe time with blue latte collagen!

Blue latte collagen, which has a gentle blue color and beautiful milk foam, contains the natural pigment butterfly pea and 100% pure collagen peptide. Our body is made up of 30-40% collagen, but lack of collagen can lead to damage to the skin and body. You can easily supplement collagen with this blue latte, Collagen is broken down into peptides by finely decomposing it by enzymes, etc., so that it is easily dissolved in water and absorbed into the body faster. This blue latte contains 1000mg of collagen per serving one cup. Butterfly pea with rich anthocyanins and collagen peptide effective for beauty and health could make a delicious and fashionable drink.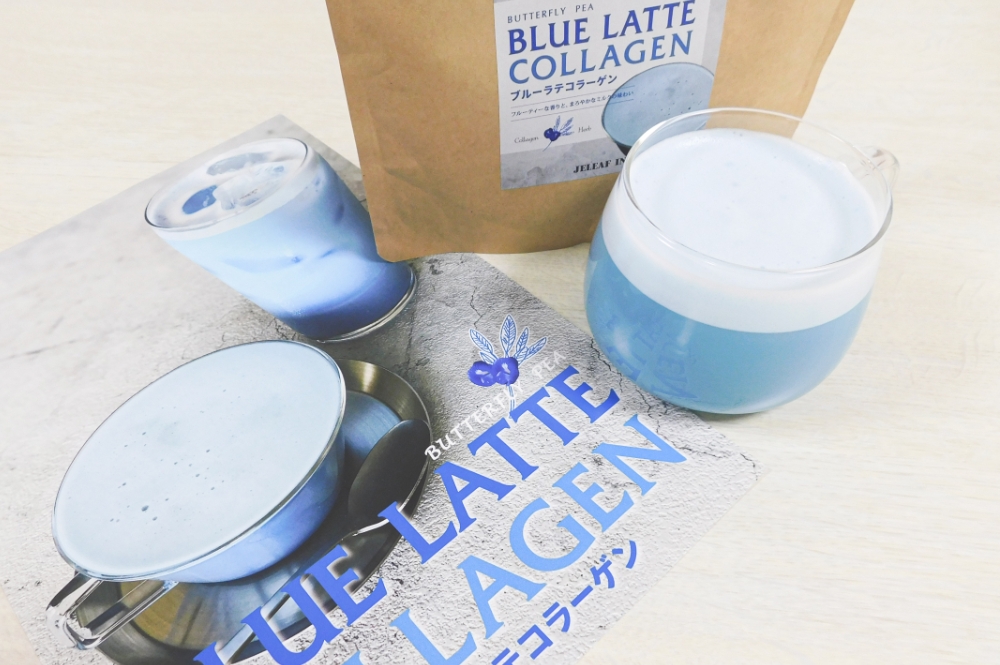 Warm hot latte, cold latte with ice … Please enjoy it as you like. The apricot scent and the mellow milk taste are gentle. They create a cute cafe time. Blue latte collagen, which is also a symbol of happiness, is popular as a gift for celebrations.
Blue latte collagen is available at the online shop.